Jun 23 2013
The most important part of any website is to change their logo while customizing the website.
Same is as important with Joomla 3 based website as well. Below are the Guideline to add new logo to Joomla 3 based website.
See the below details:
Go to Extensions >> Template Manager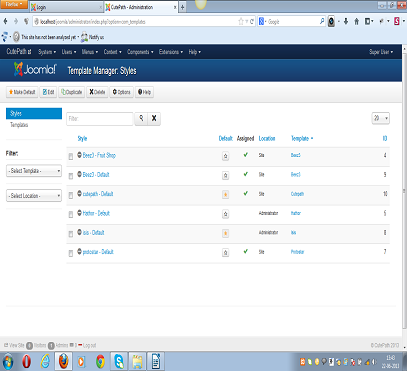 This page will provide the list of templates. Click on the Template for which you are going to add the logo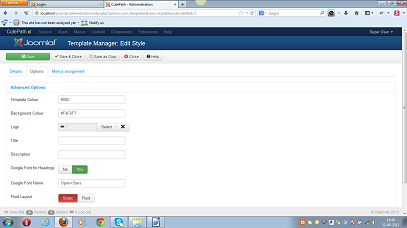 Under edit template page click on "Options" tab. Under this you will see image area.
Just select new Logo from the file type and Click on Insert button.
Click on Save button.
Now you will see logo start coming on Joomla site.
Related posts:
The following two tabs change content below.
Chandra Shekhar Pandey is Google certified Cloud engineer, I am Magento2 Trained developer. Having huge experience in designing cloud solution. I have around 12 years of experience with world enterprise IT companies and fortune 500 clients. During my architecture design I am always caring about high availability, fast performance and resilient system. From the programmer background I have huge experience in LAMP stack as well. Throughout my carrier I have worked on Retail, E-Learning, Video...
Read More about Chandra Shekhar
Latest posts by Chandra Shekhar (see all)